Bel Air Fashions 2021 Wedding, please see Video for details!
Buying Suits for your Wedding? Be Sure to Check Out this Outstanding Package!*
*with the Pandemic, book early to insure availability, supply chains are disrupted with Covid-19 Policies in place
Can You Picture Your Organization Wearing these Shirts?
If you are looking to make a change to upgrade your organizations logo apparel, there is an alternative.
So much logo apparel becomes a disappointment as the apparel loses color, doesn't hold its shape, looks tousled, shrinks and often makes the individual look disheveled. If you are looking to change, there are many options: moisture wicking, upf+ sun protection, easy care, quick dry and non iron. You can get quality without breaking the bank. Apparel that fits, lasts and looks professional. There are no minimum orders and sizes can be filled in anytime throughout the year. If you would like to know more be sure to inquire. There is a difference!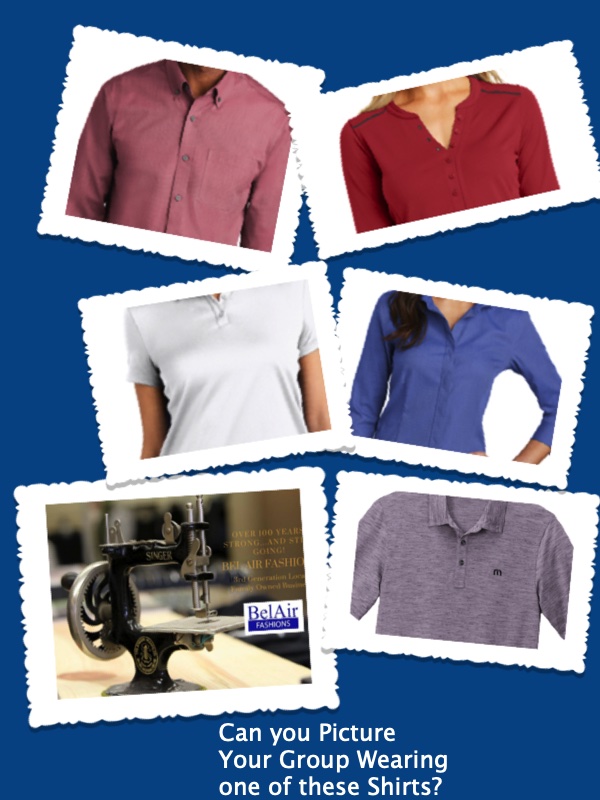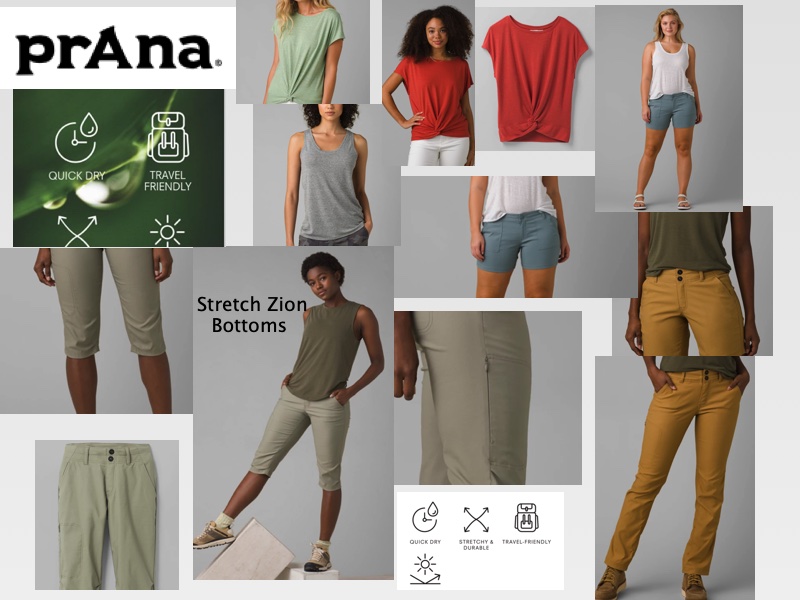 Prana Women's Stretch Zion Bottoms
Available in a Capri, Short and Pant made in Prana's Stretch Zion Fabric. So comfortable to wear and durable. Fabric is anti-abrasive, upf+50 sun protection, quick dry, easy care, pack n go which are ideal for all outdoor activities and travel.
Prana Men's Stretch Zion Pants and Shorts
Prana Stretch Zion Fabric is made for the Outdoors. It stretches with your every move, anti-abrasive, durable, easy care, quick dry, pack n go and UPF+50 sun protection. Prana bottoms are ideal for Travel, Hiking or wherever the outdoors takes you!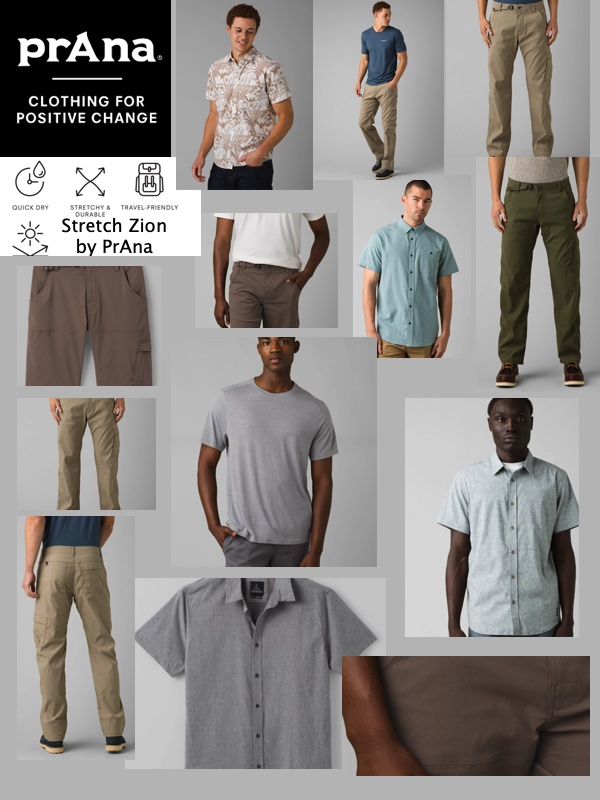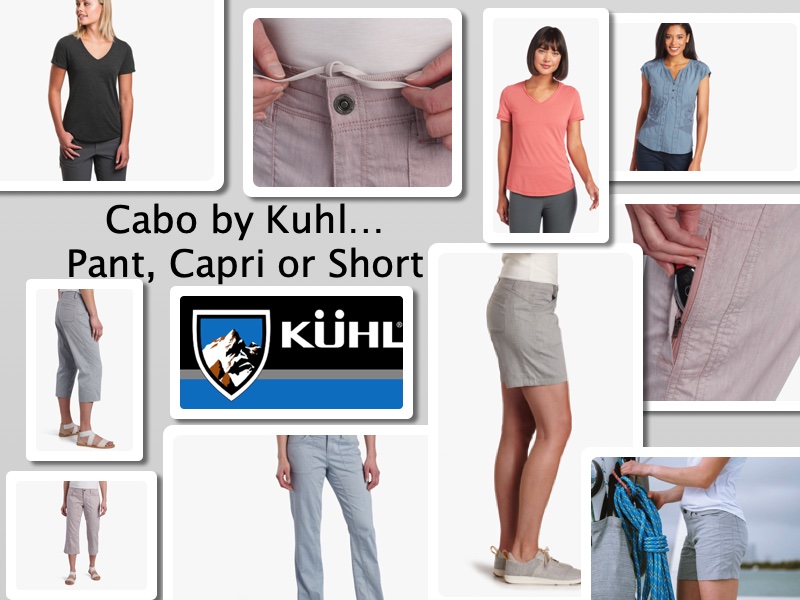 Cabo™ Pant, Capri and Short by Kühl
Cabo™ Women's Pant, Capri and Shorts by Kühl, one of their best! The linen look fabric has a dressy look yet as casual as you are. Fabric is lightweight, holds it shape, great fit, easy care, pack n go. Ideal for the warm days ahead for travel, going out, errands or just relaxing. Fabric is UPF+ sun protection, gentle stretch, drawstring waistband and outstanding fit. Pant and Capri feature a left thigh hidden zip pocket. Available in a number colors.

The Trekr™ Makes A Great Gift...Anytime!
Want to give Mom a great gift! The Trekr™ by Kühl, will become her favorite. Fabric stretches with her every move and hold its shape. So comfortable to wear and fits great. This pant is ideal for travel, hiking, day to day. When its time to get out their, this is a pant. Mom will love! In a moment change from a pant to a capri. Available also in a Short. Video is courtesy of Kühl.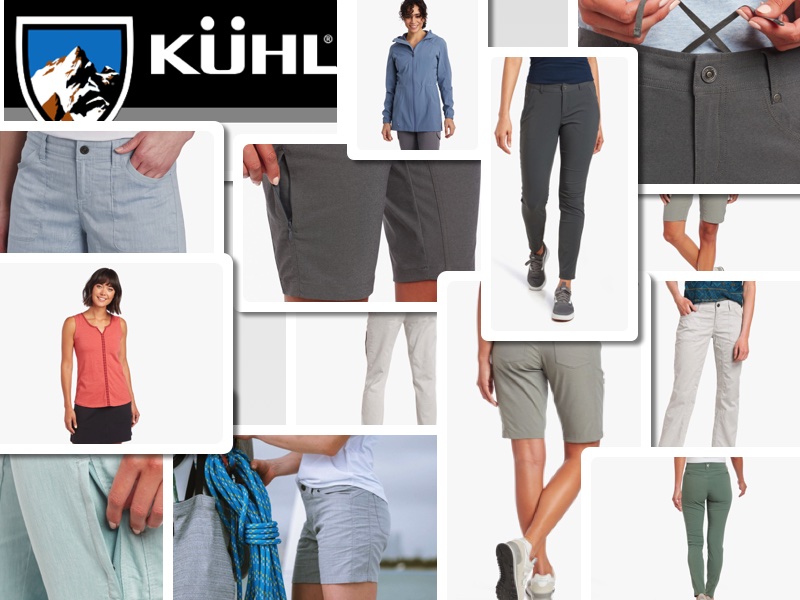 Mother's Day is Sunday, May 9th
It has been quite a year for Mom! Now as the country starts opening up, give mom the gift of comfort, stretch and fit. Kühl is a favorite for a lot of Mom's, want to spoil her. She will love the variety of tops and bottoms and fabrics with the latest technology. Kühl garments are easy care, pack n go, upf+ sun protection and ideal for day to day wear, on a hike, exploring. Kühl gifts lasts and something that mom will get great use long after Mother's Day. Kühl available in store and on line.

Earth Day Today and Every Day should be Earth Day!
Protect the Earth for Future Generations to come! We have been doing something about it for years. The choice of our partner companies who are deeply committed to the environment and protecting the earth's precious resources. Our products represent garments that last, are eco, sustainable and the best of the latest fabrics and technology. Let's all try to quit filling up the Landfills and Oceans. A Sea Turtle shouldn't have to choke on plastic!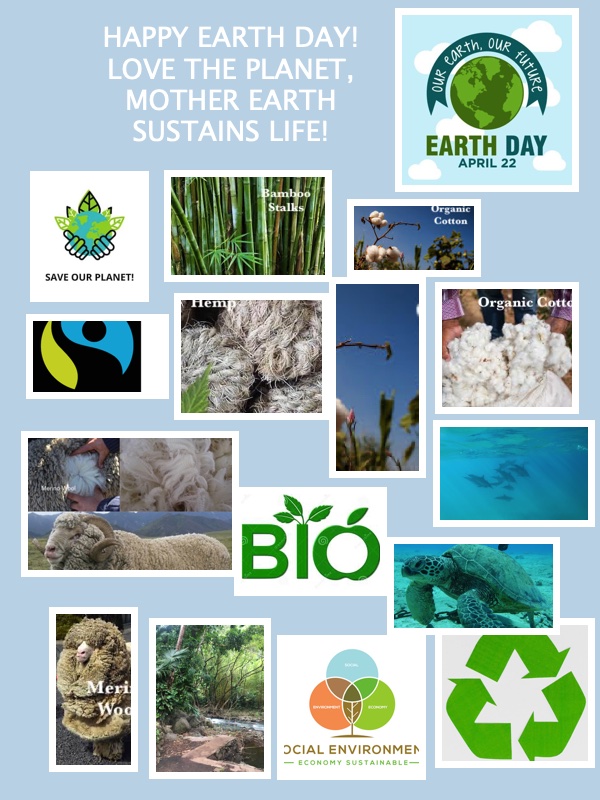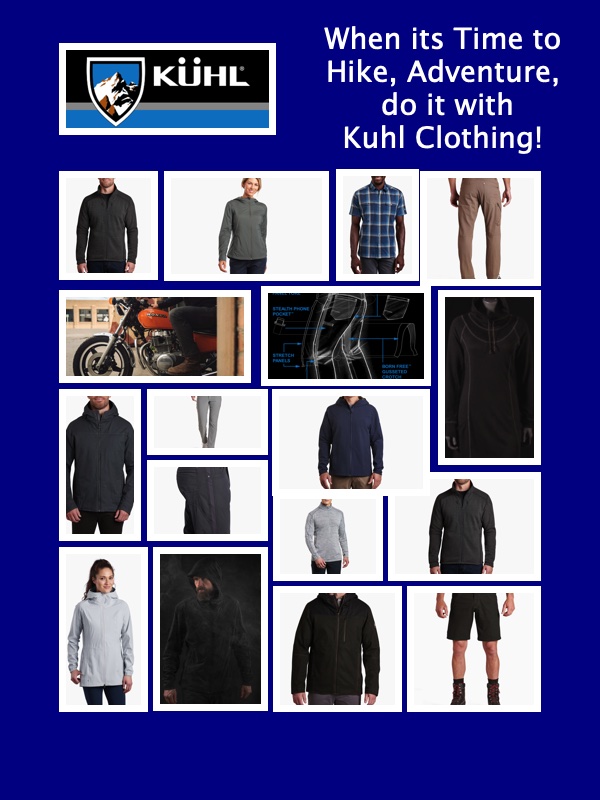 Kühl Clothing, An American Original
One of the best Outdoor Clothing Companies, please see the Kühl Story told by Kevin Boyle, Founder and Owner; Video courtesy of Kühl.
The Kühl Story
Every great company has their story. Kühl has theirs and we wanted to share this terrific video!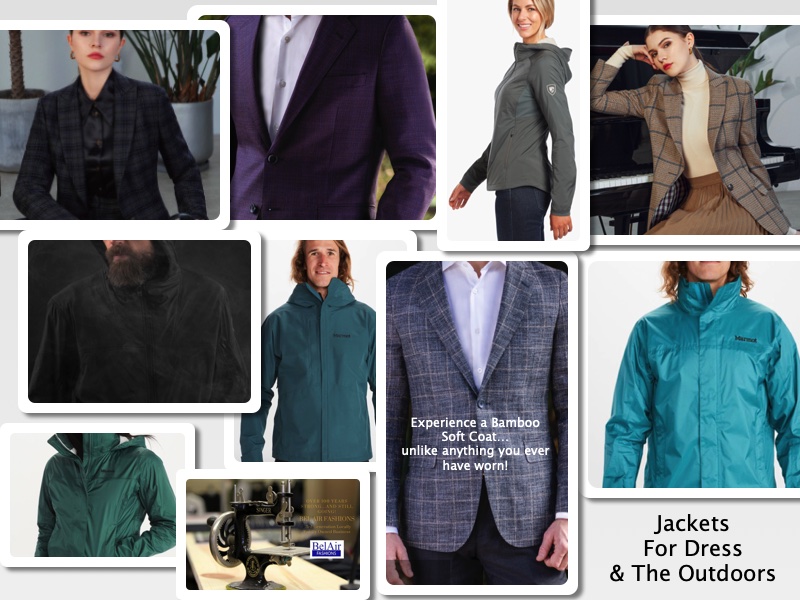 Jackets for Dress Up or Down, Going Out, Travel and The Outdoors!
We sell Jackets! Experience the latest is Fabrics and Technology, Quality, Fit, Affordable and Garments that last. Get a Jacket that fits your Lifestyle! Be ready whenever and wherever life takes you!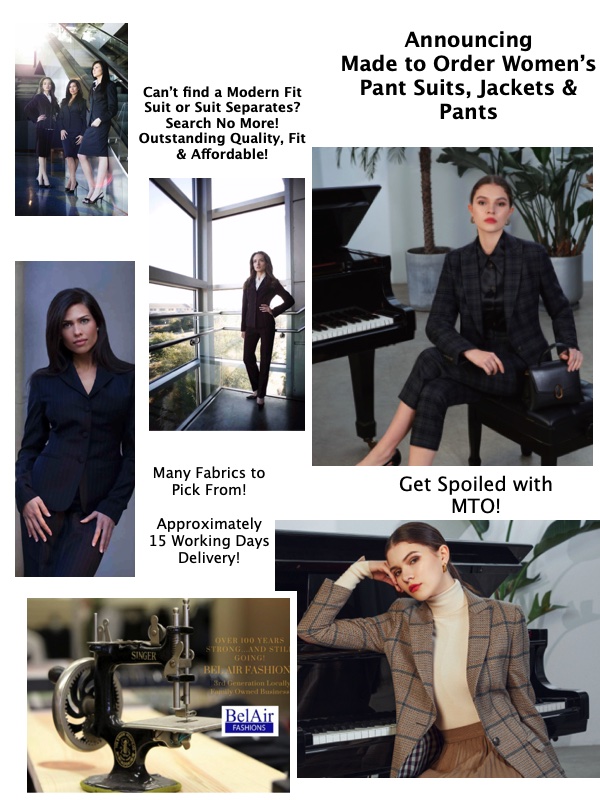 Announcing our New Women's MTO Suits, Jackets and Pants
We are pleased to announce our Women's Made to Order Suits, Suit Separates, Jackets and Pants. Outstanding selection of the latest fabrics made into a modern garment. If you cannot find what you are looking for be sure to check out this outstanding MTO program. Imagine having a garment made for you! Take approximately 15 working days. Spoil yourself with garments made for you! Affordable, quality, outstanding fit and garments that last.

New Kühl Women's Spring Arrivals
See what is "Kühl" for Spring, shipments arriving. As the weather warms, the Tank Tops and the Freeflex Roll-Up Pants are ideal for getting out there: on the Trail, Exploring or just kickin' back. The comfort of stretch, easy care, pack n go and quick dry fabrics. Kühl clothing, designed for the Outdoors.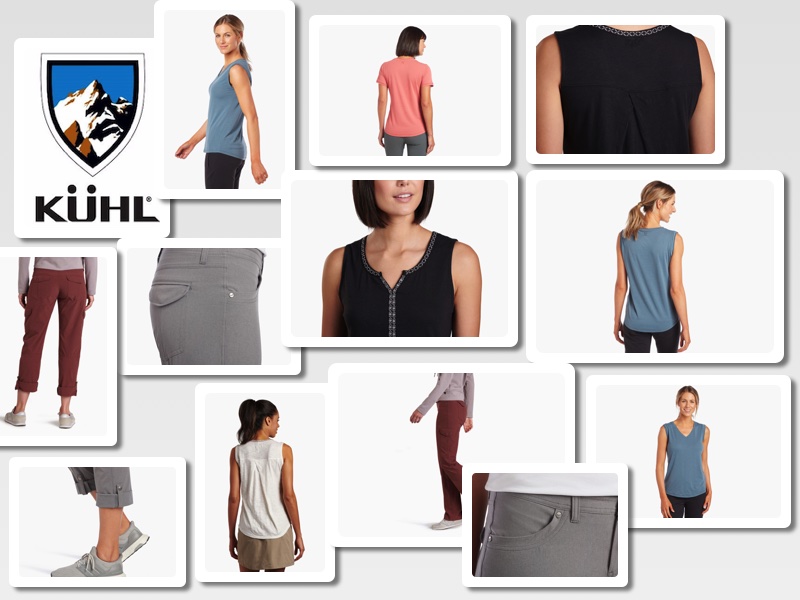 When its time to get out there to Travel, Explore or getting out and about, you will want a Marmot® PreCip® Jacket. Comes in many colors, available in Men's and Women's, Waterproof, Breathable, Lightweight and protects against the elements. It packs away in its own pocket. This the 20th Anniversary for the PreCip® Jacket. Experience this perennial favorite for yourself.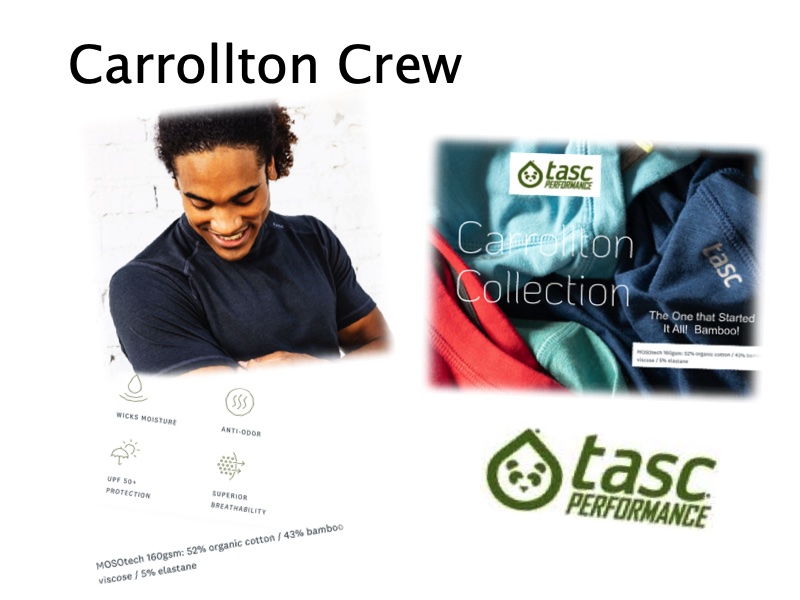 Carrollton Crew
Carrollton Crew... The Bamboo and Organic Short Sleeve Crew that started it all for Tasc Performance. This Top is a favorite, see all the new colors for Spring. The best of Bamboo and Organic Cotton that features: breathability, anti-odor, moisture wicking, easy care and the comfort of stretch! 
This Past Year has brought so much change! It is unfortunate with all the retail store closures that makes it tough to find what you are looking for. One of the best options is Made-to-Measure that solves many issues. If you are looking for an alternative and want to upgrade, please see our new Made-to-Measure Flipbook.

Is the 2021 the Year to upgrade your Wardrobe and take it to the next level? If you are not happy with what you have, you may want to consider Made-to-Measure Clothing. There is nothing like it. Not all Made to Measure is the same or the Fabrics. There is a clear difference and you have options with Bel Air Fashions. See Video for details.


New Spring Collections for Spring 2021 - Lifestyle, Outdoor & Travel, Is Your Wardrobe Ready?
Guys do you have a Special Occasion coming up this Year? See our new Special Occasion Slim Fit Tuxedo Jackets and Pants that are ready made and custom is available. All new and fresh looks and fabrics, quality and affordable!
Are You Ready for 2021? Upcoming Job Interview? Starting a New Career? Not sure how to plan your Wardrobe? Let us help you, that is our expertise! For Professional, Job Interview and Lifestyle Apparel, be sure to Inquire.
PrAna...Positive Change...Positive Message, Clothing for Men and Women that is the best of Eco and Sustainable...please see Video for details
Thank You BBB Omaha! What had to be done during 2020 to Adapt to Covid