Voyagr Jacket by Kühl
Heading out on an upcoming outing? Out in the elements? Stay comfortable and dry with one of Kühl's best: The Voyagr! This outstanding Jacket is so versatile, see video for details. Make a great gift for Dad this Father's Day and don't forget Mom! Video courtesy by Kühl.

The Trekr™ Makes a Great Gift...Anytime!
Want to give Mom a great gift! The Trekr™ by Kühl, will become her favorite. Fabric stretches with her every move and hold its shape. So comfortable to wear and fits great. This pant is ideal for travel, hiking, day to day. When it's time to get out their, this is a pant. Mom will love! In a moment change from a pant to a capri. Available also in a Short. Video is courtesy of Kühl.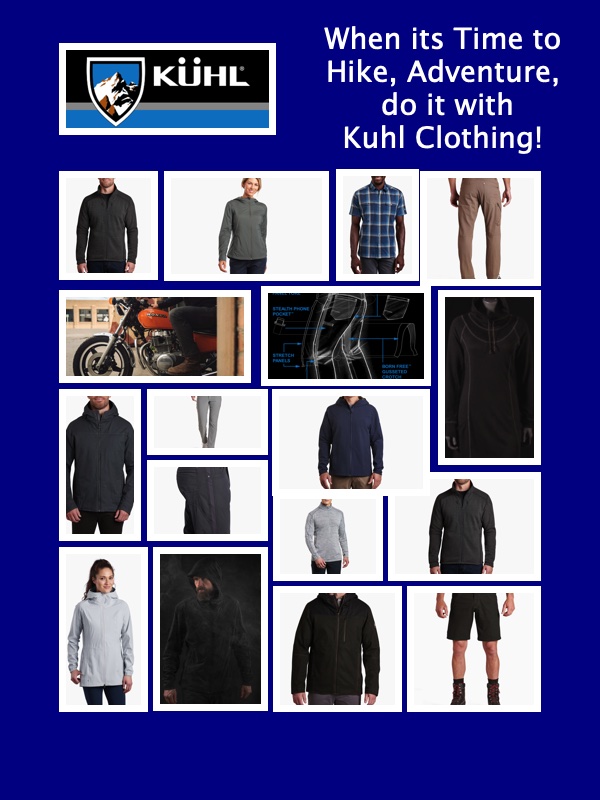 Kühl Clothing, An American Original
One of the best Outdoor Clothing Companies, please see the Kühl Story told by Kevin Boyle, Founder and Owner; Video courtesy of Kühl.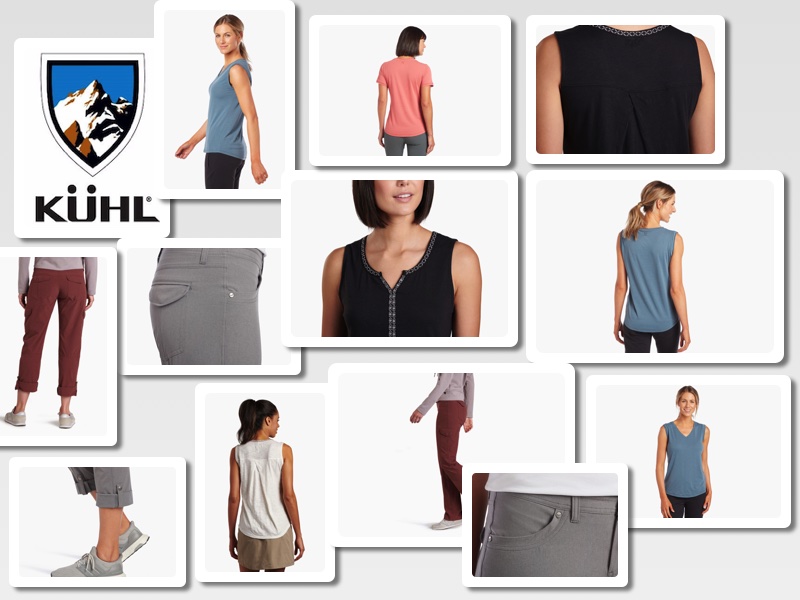 New Kühl Women's Spring Arrivals
See what is "Kühl" for Spring, shipments arriving. As the weather warms, the Tank Tops and the Freeflex Roll-Up Pants are ideal for getting out there: on the Trail, Exploring or just kickin' back. The comfort of stretch, easy care, pack n go and quick dry fabrics. Kühl clothing, designed for the Outdoors.

When its time to get out there to Travel, Explore or getting out and about, you will want a Marmot® PreCip® Jacket. Comes in many colors, available in Men's and Women's, Waterproof, Breathable, Lightweight and protects against the elements. It packs away in its own pocket. This the 20th Anniversary for the PreCip® Jacket. Experience this perennial favorite for yourself.

When the Time is Right to Get Out There, do it with Kühl Clothing!
When it is Time to Kick Back, Relax, Explore or Just Hang Out
Outdoor Clothing as Active as you are...Whenever and Wherever Life Takes You!
Pack-n-Go Easy Care Fabrics. Quality, Durable and Affordable!

Video details about the benefit of Bamboo/Cotton Apparel that is ideal for Summer wear. This is part of our series of answering questions we get.